Grantees in The Spotlight: Waste Management Programme NE Corfu
Meet our grantees:
Maxine
Katsaros
and Ami Bizhga from the
Sin.Praxi Green Spot Community Waste Programme in NE Corfu
– an initiative started by concerned local residents following the 2018 waste crisis:
The separated recyclables are collected by our truck from over 25 cooperating local businesses and, instead of ending up in landfill, are taken to our Green Spot for further sorting, baling and distribution to recycling factories on the mainland …the money made from selling the recycled materials feeds back into the system and contributes to the pay of our workers and helps us improve our infrastructure.
This is an excellent model of the Circular Economy and we aim to continue supporting the initiative in Corfu and to see it replicated across the Ionian Islands.
Additional funds would allow the team to invest in a larger top loading compressor machine to efficiently bale their plastic recyclables, a cardboard presser machine to reduce the volume of boxes for efficient transportation off the island, a larger truck to collect recyclables from the participating businesses in less trips and an educational space to carry out workshops and events to inform the local community about their role in waste management on the island in fun and interactive ways.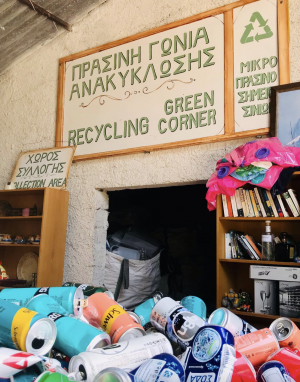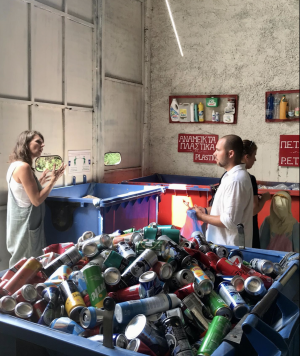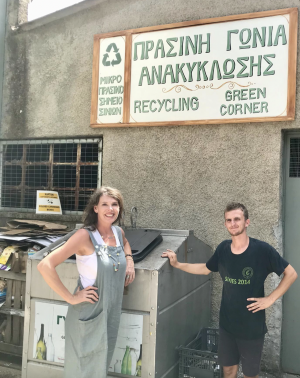 If you can donate to this worthwhile programme – please do!