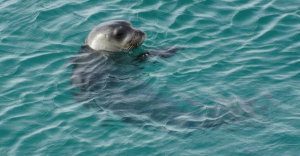 Grants
Marine Conservation
Monk Seal Surveys Continue in North Corfu
€5973 awarded
The Mediterranean monk seal, Monachus monachus, is the world ́s rarest seal species. It is classified by the IUCN as Endangered and the total population is estimated to consist of 700 individuals. Greece, along with Turkey, hosts with a total of ca. 350 individuals, the largest remaining population in the Mediterranean.
The Ionian Sea is a hot spot for this endangered monk seal and this actively reproducing population could potentially re-colonise the entire Adriatic-Ionian Region if adequate and effective conservation measures were implemented throughout the area. This would include the monitoring of safe corridors and marine protected areas to ensure natural re-colonisation could take place, as well as guarantee the genetic flow between distant regions.
Corfu, in the middle of this region and close to all neighbouring areas already being monitored, is a very important part of this "puzzle" to be included.
Aware of the urgency of such data, the IEF supported Archepelagos to begin a series of surveys in this region.
The surveys and research undertaken last summer included:
habitat surveys around the Erimitis Peninsular and NE Corfu
photographic documentation of caves and the area in general
installation of cameras in caves
monk seal observations in the area of study
public awareness raising
organisation of a local network for registering rare marine mega fauna.
Building a bank of data about the endangered monk seal, and spreading awareness about the urgent need to recognise and protect this species, is a critical step in enforcing and creating conservation corridors and marine protected areas around the Ionian Islands to ensure that the monk seal can reproduce and thrive.
In the coming months the images collected on the cameras will be checked for of signs monk seal presence and habitat surveys will continue along the NW coast. New cameras will be installed in any additional caves discovered around the NW coast of Corfu to ensure the bank of data collected  increases.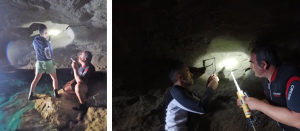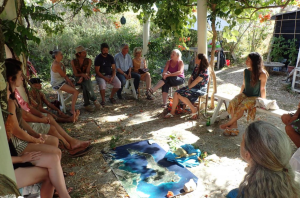 PROJECT UPDATES MAY 2023
We are very pleased to share this incredible footage of monk seals in caves of Corfu. It is the first time that the use of caves by monk seals is documented in this area.
Documenting monk seal presence in Corfu, the rarest seal species in the world, is a critical process in promoting the safeguarding of their long-term viability in the Ionian as well as their potential re-colonization of the whole Adriatic region. This is a crucial reason why Corfu is such an important island for the conservation of the monk seal.
For these reasons it is important that any sightings are reported in as much detail as possible.
Understanding the seals´presence in time and space allows us to evaluate more accurately where to concentrate the cameras. Sharing photos or videos may also help to photo-identify the animal(s).
Share your sightings to victoria@ionianenvironment.org or directly via Archipelagos' website HERE.