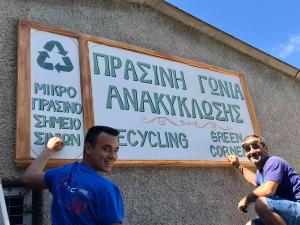 Grants
Sustainable Development & Resource Management
Green Spot Learning & Teaching Workshop and Community Garden Project
€42,500 awarded
PROJECT UPDATE:
The SIN. PRAXI – Sinies Community Project with the support of the Depeche Mode and Hublot partnership through the Memento Mori Tour charity are developing the "Green Spot Learning & Teaching workshop and community garden". The project aims to raise awareness and teach eco-friendly methods to help develop a more environmentally conscious community.  
With the new Learning and Teaching workshops aimed at welcoming both children and adults to learn about waste management, sustainability, circular economies, and other important environmental topics.  
 The Community Garden and Composting Site will offer not only an inviting outdoor educational space but also a functional area for the entire community to use and appreciate. Local primary and preschool children will be invited to get hands on experience of eco-friendly practices such as recycling and composting. 
Problem Statement:
In Corfu, there is a notable lack of awareness and understanding regarding the solid waste production of both residents and visitors, which amounts to approximately 70,000 tonnes annually. The island's landfill site has been full and closed for two years, leading to the costly practice of shipping waste off the island for burial in landfills elsewhere in Greece. This not only imposes a financial burden on taxpayers but also exacts a significant environmental toll.
Although the redirection of waste from landfills is feasible through the principles of 'reduce, reuse, recycle, and compost,' the necessary infrastructure and educational initiatives are lacking, hindering progress in this direction. Recognizing this gap, SIN.PRAXI has already introduced a community system for reusing and recycling materials. 
The project's primary objective is to combat the deficiency in education and awareness by engaging with the younger generation in Sinies and neighbouring communities, with potential expansion to the entire island. Through experiential learning opportunities, the project aims to equip these future leaders with knowledge about sustainable living practices and fostering a sense of responsibility for the environment.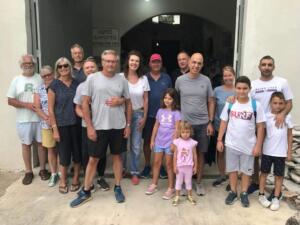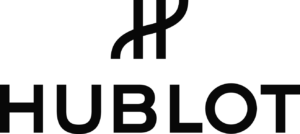 Establishing the Learning & Teaching Workshop together with the Sinies Community Garden & Composting Site will provide two interchangeable, flexible areas for learning and working that will benefit the entire community and beyond
for generations to come…
Over the busy summer months and in preparation for the creation of the Green Spot Learning & Teaching workshop and community garden, the team at Sin.Praxi have promoted various Plastic Free Programs. They have closely collaborated with local businesses to replace plastic carrier bags with reusable fabric shoppers, installed community water dispensing machines to reduce plastic bottle production, and encouraging the use of glass water bottles in local tavernas. Over the last 6 months Sin.Praxi has collected and processed over 59 tonnes of recyclables, including 4.2 tonnes of plastic waste. 
Additionally, they organize biannual beach and road cleanups with local and visiting volunteers, and funds from SIN.PRAXI business activities are used to keep local roads litter-free. The organization has also worked on revealing and certifying local archaeological sites, such as old bridges and springs, while opening historical rights of way to enhance tourist interest. The top three items found in cleanups were plastic-lined cardboard coffee cups, baby wipes, and aluminium beer cans.
The project engaged local businesses, staff, and hundreds of clients, with workshops conducted for around 180 children from four local schools. The initiative not only provides employment to three members of the local community but also contributes indirectly to wildlife preservation and community development through activities like composting and regular cleanups. The members of Sin.Praxi remain grateful for ongoing support provided by the Depeche Mode and Hublot partnership and looks forward to the completion of the Green Spot Learning &Teaching workshop and community garden.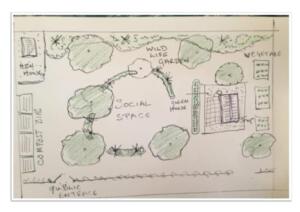 About The Organisation
'SIN.PRAXI' Sinies Community Project – Α Social Cooperative Enterprise for the Development of Collective & Social Benefit
The purpose of the Sinies Community Project is to offer its services to Sinies as well as to neighbouring communities and the North Corfu Municipality in a n ongoing effort to fulfil the needs of the area, whilst protecting and enhancing it further in terms of its natural beauty, cleanliness and local amenities.
PHILOSOPHY & VALUES
Members of the Social Cooperative Enterprise are prepared to offer their own time and resources in undertaking projects
They value teamwork and communication
They respect and protect their community, its residents and their natural environment.
The team is focused on, and active in, enabling the appropriate development of the area with regard to the provision of reliable services and facilities, whilst protecting and preserving its natural beauty.
Learn More About SinPraxi, their activities and progress on this project  Here