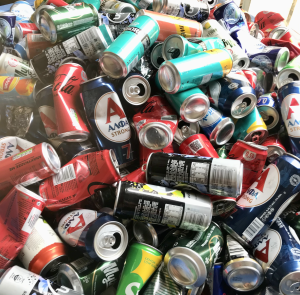 Grants
Sustainable Development & Resource Management
Advancing the Operations of The Sinies Small Green Spot
€7500 awarded
THE RECYCLING PROJECT
The IEF will continue supporting the operations of  the SIN. PRAXI – Sinies Community Project where the management of recyclable materials in the north east area of Corfu – their collection, sorting, baling and distribution – is growing in impact and efficiency. After two years of focused work, the team were recently awarded the status of Small Green Spot. It is the first and only one in Corfu.
A Small Green Spot comprises not only the licence to manage recyclables but also to provide an area where citizens can dispose of their separately collected waste or used items for disposal, recycling or reuse. Furthermore, the licence grants SIN.PRAXI the right to establish a Learning & Teaching Centre whereby information and awareness-raising activities can take place, such as school visits and other community training sessions, e.g. information about 'sorting at source', how to reduce waste generation and how items can be reused and upcycled.
The vision of the SIN.PRAXI team is for the Small Green Spot – together with the upcoming Sinies Community Garden – to become a Community Hub: where everyone, young and old, is welcome to use the space, to learn, to exchange ideas freely and to contribute to the healthy development of their community and environment.
The grant amount awarded is €7,500 and pans to be spent as follows:
Organisational Equipment, e.g. sorting bins and table – €2,000
Fire Safety Equipment – €2,000
Building Exterior/Signage – €500
Mini Community Green Corners – €1,000
Biowaste Digester Pilot – €2,000
Whilst these funds will be spent on improving the infrastructure of the Green Spot to ensure it can function efficiently and effectively with increased capacity, we also hope to support and assist in the planning of future activities including the following educational approaches as described by Maxine Kastoras, the grantee:
"Sinies Small Green Spot will be licensed to operate a Learning & Teaching Centre. It is felt that education is the key to changing culture around environmental issues such as waste management and contributing to building a circular economy. Two trained teachers on the team have already started to deliver a scheme of planned lessons to the neighbouring pre-school children.
It is thought possible that the centre could ultimately seek approval from the local Education Authority as an official, recommended Learning Centre for use by schools to support the Waste/Recycling aspect of their Environmental curriculum.
A room in the Small Green Spot building has been designated in the plans as a Learning & Teaching workshop. It is intended that a study be carried out later this year to determine the cost of preparing the space appropriately and the team would be delighted if IEF could consider a further grant to support this aspect of the project in future."
We are so pleased to see this initiative developing into a strong example of a circular economy whilst also showcasing how community engagement and action can have significant impact on improving waste management in a region.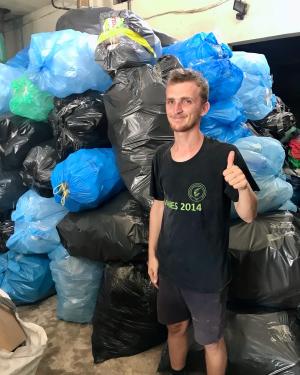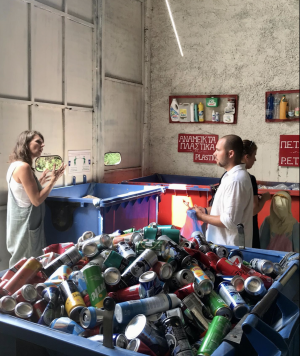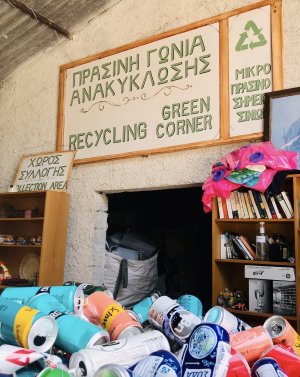 To donate to support this worthwhile and impactful project please do so HERE.