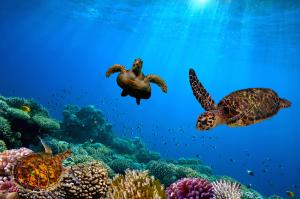 Grants
Marine Conservation
ARIANA: Exploring foraging habitats of sea turtles in the Ionian Sea Archipelagos
Project description:
The Ionian Sea is known for some of the most important nesting areas of sea turtles in the Mediterranean Sea (with the bay of Laganas in Zakynthos being the most iconic one). However, not so much is known about other areas of importance for the turtles, such as the foraging areas and the routes to get to them.
How easy is it for the turtles to get where they need to and to find peaceful sites for rest and for laying their eggs? And how will the coastal management look in the future Ionian Islands to enable the presence of sea turtles in more beaches, following the likely relocation of nesting further to the northern islands as a result of climate change?
Objectives, main actions and expected impact:
The overall objective of this project is to map critical marine habitats for sea turtles in and around the Ionian Sea, including foraging areas and nesting beaches, together with mapping the human pressures, with the purpose of submitting direct recommendations to authorities for the spatial management plans with regard to sea turtles and thus, contributing to effective conservation. At the same time the project seeks to develop, test and deliver proper innovative monitoring approaches that would allow to improve our knowledge on the potential impact of human activities and climate change on sea turtles and their habitats, fostering our conservation and management capacity.
Main actions:
Monitoring sea turtles at their marine habitats
Conducting a Cumulative Pressure Assessment
Supporting adaptive management
Developing monitoring protocols
Producing and distributing communication materials (banners, flyers, press releases, social media posts).
These actions entail several types of work to be conducted, such as field work for data collection, data processing and analysis, scientific analysis and comparison, communications of results and outcomes (direct, in reports and through social media) and scientific coordination.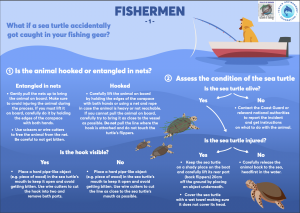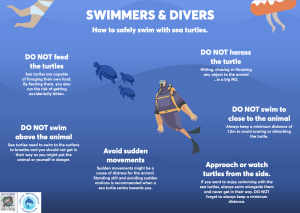 Project partners
Project leader: School of Biology, Dept of Ecology, Aristotle University of Thessaloniki, wih the support of three key partners:
1. National Marine Park of Zakynthos
2. Ainos National Park
3. University of The Aegean