Save Erimitis Campaign 2023
As part of our ongoing support to local action group Erimitis Plous and the Save Erimitis Campaign we have funded the production of 5 short visual clips and a 5 minute film. The purpose of this audio visual material is to juxtapose the stunning unique natural landscape and coastline of the Erimitis Region together with footage from overdeveloped concrete coastlines of Corfu in order to dramatically highlight the irreversible damage and exploitation that currently threatens the, as yet, untouched Erimitis.
In parallel to this awareness raising material we have supported the creation of information boards and leaflets that serve to inform visitors about the biodiversity of the area as well as mapping beautiful footpaths and points of interest. The aim is to attract visitors with an interest in the natural environment and to give them the guidance to explore and learn whilst also simply being able to walk, hike or run through open unspoilt coastal countryside – something that is increasingly difficult to do in Corfu.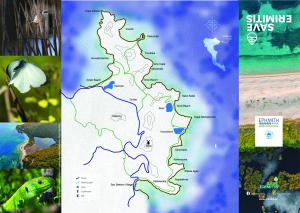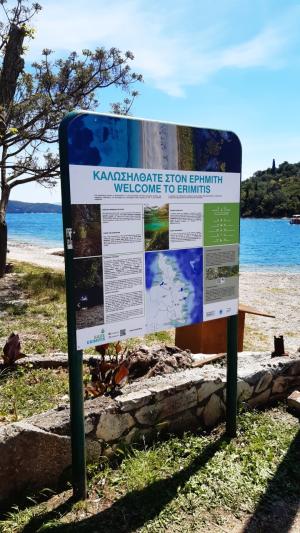 Last month, the Conservation Collective's 17 executive directors gathered at Erimitis to explore this stunning unspoilt natural landscape together with local conservationist Giannis Gasteratos and Corfu Butterfly Conservation members to identify and explain some of the unique species and vibrant biodiversity to be seen here.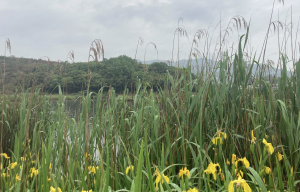 Furthermore, we hope to support a proposal that offers an alternative approach to sustainable development at Erimitis that sees the natural and cultural heritage of the area celebrated and showcased as a beacon of successful conservation approaches in Greece. Watch this space for more information in the coming weeks.
You can't turn back the clock…but you can respect the land and respect nature so much more than we do today…because this planet is all we've got..Erimitis is a jewel of nature that must be saved.
Lee Durrell (IEF Ambassador)
For more in-depth insights to the campaign, see the Guardian Article written in 2020: Developers v Durrell: the battle over Corfu's 'jewel of nature'.